In mid-1972, I came upon a battered TF 1500 with a FOR SALE sign on a street in Beirut, Lebanon. Even though she was in very sad shape, I bought her after being assured by a pair of Lebanese mechanical geniuses that they could turn her into a reasonably reliable runner. This they proceeded to do by junking the original engine and drive-train (which I should have had them save, but did not) and installing an MGA 1500 engine, along with an early MGB gearbox and rear-end, in their place. As one might imagine, some fairly serious cutting and welding here and there on the frame and body panels were necessary to make everything fit.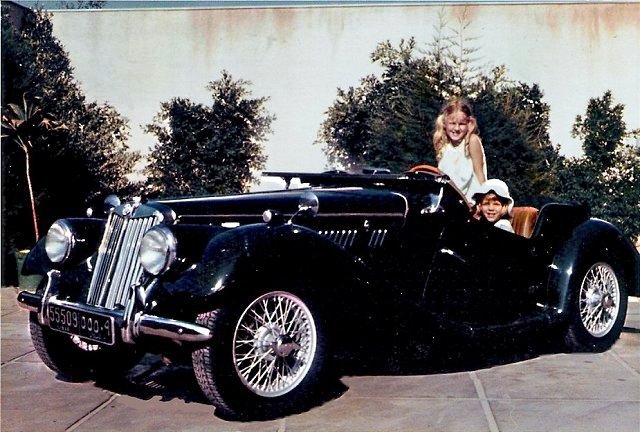 Painted British Racing Green, the car then ran quite nicely, and I drove her happily for the next 5 years or so the last two of which were spent at home in Silver Spring, Md. Then, in 1977, knowing that we were due to go overseas again, I made a start at dismantling the car for storage in my garage.
Over a decade passed before we came home for good, and almost another decade elapsed before I retired and decided to get serious about pursuing a thorough, professional restoration something my son Philip and I had talked and dreamed about for a long time.
Along the way, we were lucky to have collected a proper TF engine (in Cyprus, a graveyard for old British cars) and drive train (in South Carolina), plus a replacement frame (from Abingdon Spares) a new cockpit (from England), plus various other bits and pieces from Moss Motors and a variety of other sources.
The accompanying photos show her in her original MG Red, the culmination of an ambition born almost 40 years ago.